We are pleased to present the Golden Gate Sotheby's comprehensive 2018 Annual Real Estate Report, featuring 2017 data across the entire San Francisco Bay Area.
Here is a report from the Contra Costa County marketplace.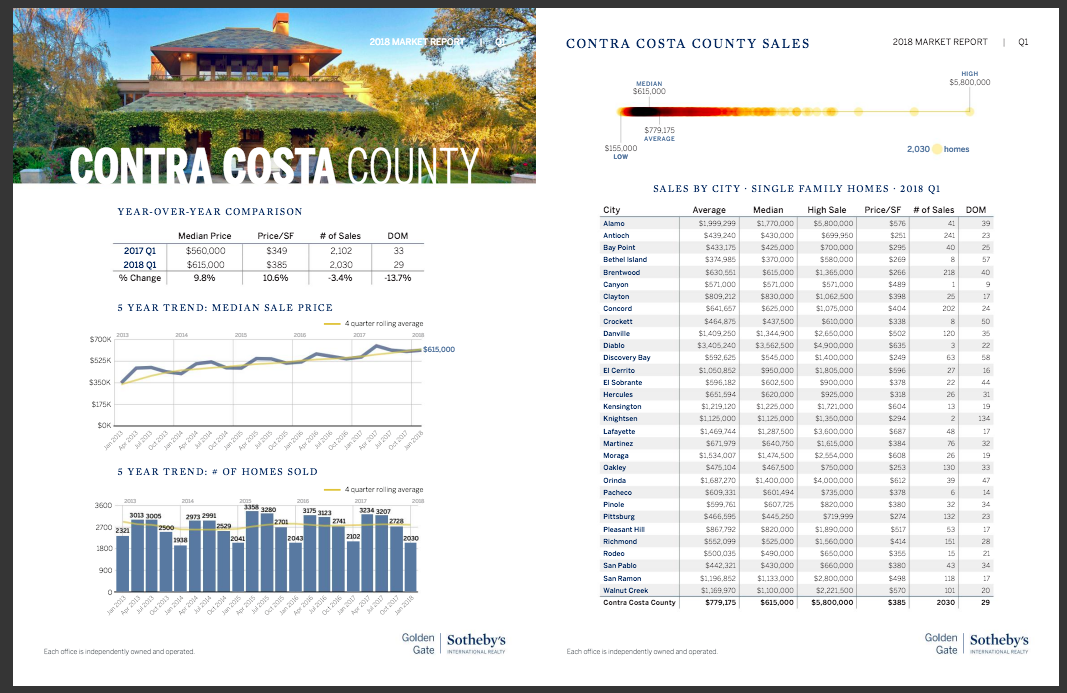 To view in-depth market analysis on Alameda, Contra Costa, Marin, Napa, San Mateo, Santa Clara, Santa Cruz, Solano, Sonoma and San Francisco counties, including a sales and luxury market sales summary, download the 2018 Annual Real Estate Report PDF for the report, or click here to browse through the report online.
Let us know what you think, and we are always here to answer any questions about this data and how it affects the value of your home.